The automatic peanut roaster machine for sale is applicable for drying and roasting of various materials: peanut, almond, cashew, cocoa bean, soy bean, sunflower seeds, sesame, etc.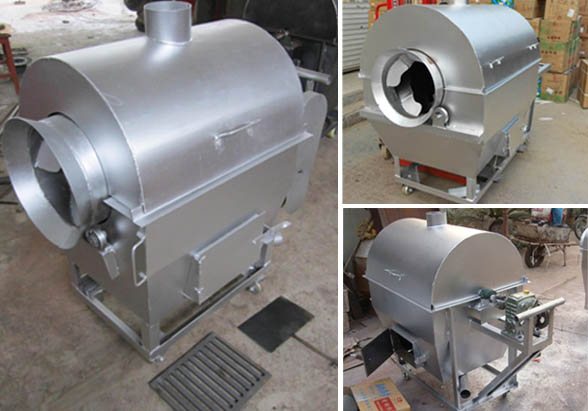 The roasting temperature is up to 300°c. You can adjust both the roasting temperature and time according to your need. You can take out samples easily to check the roasting condition, easy for operating and convenient.
Heating source can be gas or electricity, some model you can even use coal and firewood. You can choose the type which is more convenient and economic for you.
Raw material of our automatic peanut roaster machine can be carbon steel or stainless steel, we can even make half stainless steel (parts which in contact with food directly by stainless steel, other parts by carbon stee)according to you need. Besides, the working voltage can be customized according to customers' local standard.