The multipurpose peanut roasting machine is the rotary drum type roasting equipment with auto-roasting and auto-discharging. The rotary drum brings even heating and no burn to the raw materials. The roasting temperature and time could be set to get best roasting performance. It has the features of easy operation, solid quality and low maintain fee that the cost are lower than your competitors.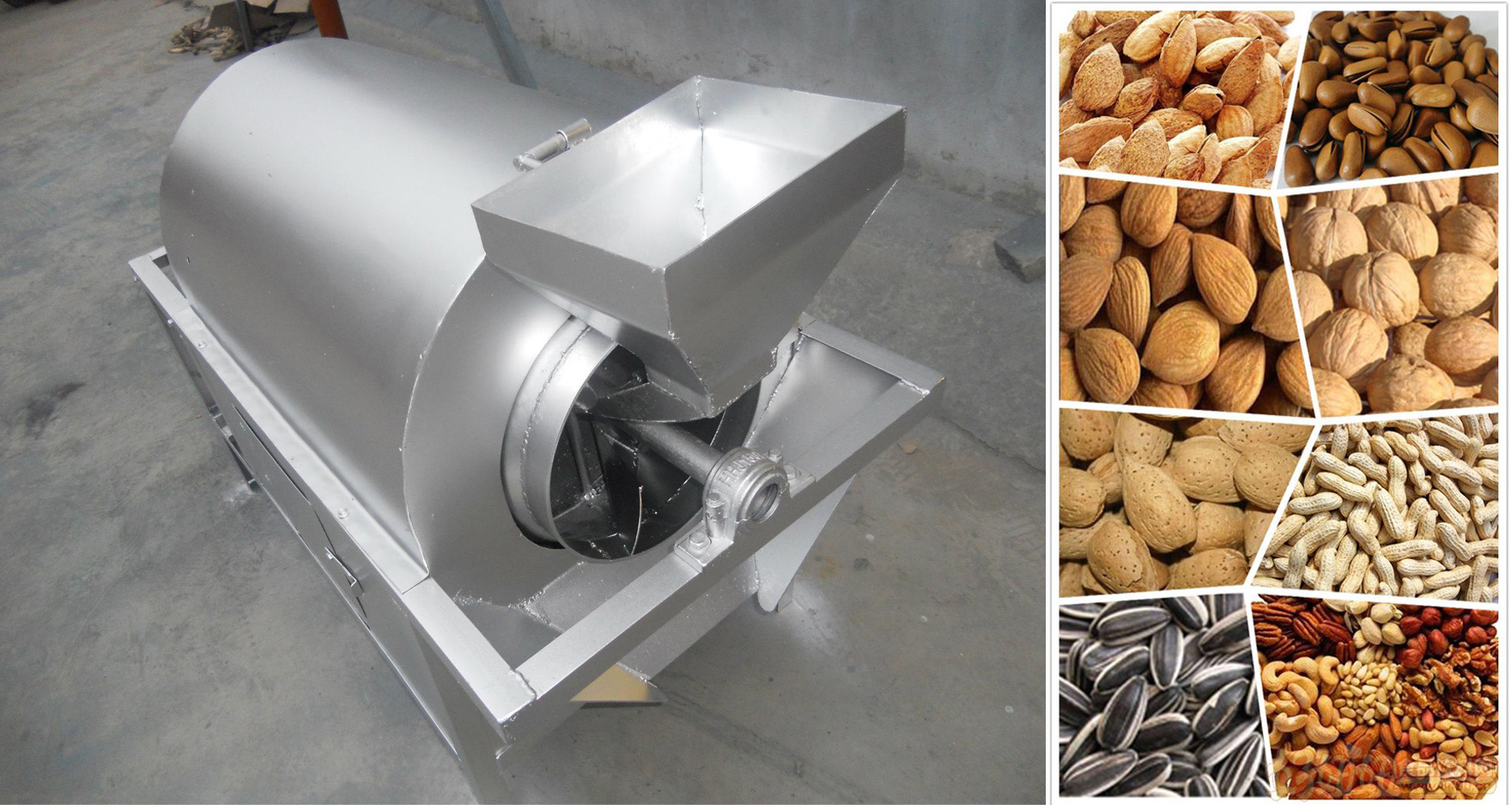 Advantages of peanut roasting machine:
1. Using electric or gas, high roasting efficiency, no pollution.
2. Heat pipes bring heat to rotary drum. Rotary drum keeps rolling, bring balance heating performance.
3. Different areas are insulated for minimum heat loss and lowest running cost.
4. The working temperature can be well controlled because this machine has a automatic temperature controller.
Application of peanut roasting machine:
Multipurpose peanut roaster machine is mainly used to roast and dry pine nuts, pumpkin seeds, pistachio, chestnuts, walnuts, peanuts, almond, coffee beans, melon seeds and other granular materials.