KL-3 Commercial Peanut & Almond Roaster Machines
Our peanut roaster machine is mainly used in baking almond, peanut, groundnut in shell, peanut kernel, chestnuts, walnuts, almonds, broad beans, coffee beans, seeds and other granular nuts food. Using rotary drum, heat conduction, heat radiation theory, according to customer requirements and design into coal, electricity, gas as fuel and infrared type. Baked good product quality, hygiene, taste is, can meet the export standards.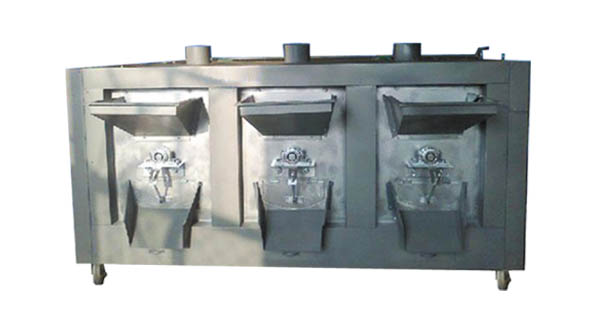 There are two major types of roaster machines: ordinary type (carbon steel) and stainless steel type. The rotating drum of ordinary type is weaved by stainless steel, and the rest part is made of carbon steel. The rotating drum, blade, skin plating of the equipment, inlet hopper and outlet hopper of stainless steel type are all made of high quality stainless steel. The rotating drum of ordinary type and stainless steel type can adopt perforated plate type. Users can choose according to the material and their own requests. We can also design roaster machines of different purpose and forms according to your needs.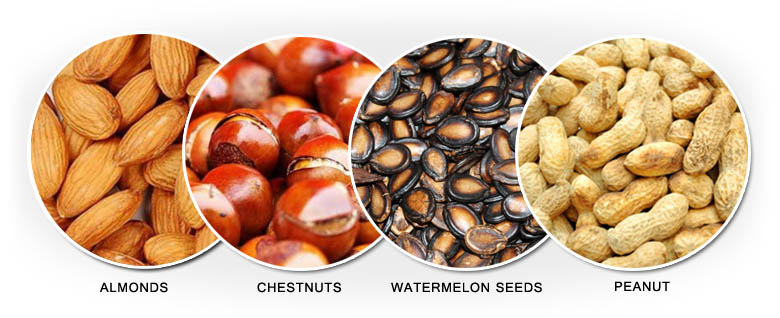 The use of roaster machine
Almond roaster machine plays an important role in the process of peanuts, now we are going to talk about some of the requirements when using alomon roasting machine.
1. Make a repair and maintenance plan for peanut roasting machine when making the annual production and operation plan, and putting its implementation in place in time, money and human.
2. Set up a roasting machine repair and maintenance agency, clear the responsibility of the maintenance personnel, and they must receive pre-job training before taking up their posts, unqualified person can't be employed. Besides, it is necessary to reserve the full spare parts.
3. Make a record with repair and maintenance of the machine and set up a fault diagnosis group. Analysis of the cause of the failure and find out the exclusion measures.
4. Make a repair and maintenance system suitable for the enterprise. Each performs its own functions and ensure the normal operation of the roasting machine.

Above is the demand of alomod roasting machine, in fact, regardless of what kind of machine we choose, we should make better maintenance and protection so as to ensure normal use of roasting machine. Besides the roaster machine, there are various peanut machine in our company, and you can find a satisfying one with high quality and reasonable price.