This peanut roasting machine for sale is mainly used to roast peanuts, sesame, soybean, melon seeds, ect. It can also be used to dry them before putting into oil extractor machine for increasing oil extract rate. Normally the temperature is controlled in 160-230°C in the seeds frying process (the temperature depends on the crops), crops in medium well cooked are appropriate.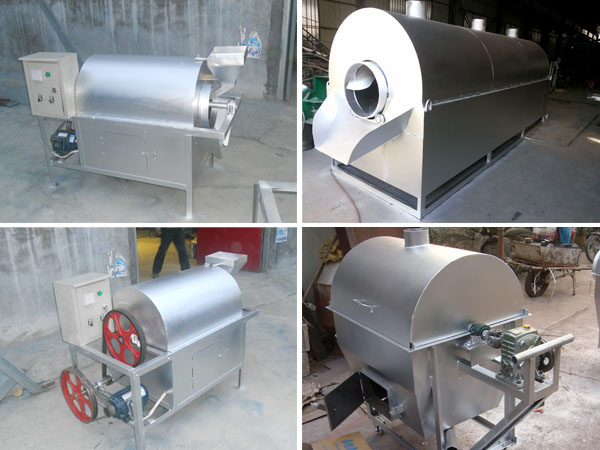 Peanut roaster machine mainly consists of the transmission, crop drum, control switch, etc. We can also install automatic feeding device depending on clent's need. It is drum shaped that the crops can heat uniformly and temperature can be controlled easily, which save energy and save time.
Working principle of peanut roasting machine:
1. Please check the wires before working, make sure no electricity leakage and ground wire connect.
2. Make the machine runs for 5-10 minutes before feeding materials, if it runs normally then begin to work.
3. The roasting time is determined by the amount of raw materials, normally 15-30 minutes can fry 2-3 drum/ h.