Peanut roasting machine is widely used in drying and roasting of all kinds of nuts, beans and seeds, such as peanuts, milky white rice, boiled spicy peanuts, melon seeds, almonds, chestnuts, broad beans and so on. It is a good helper for food processing industry.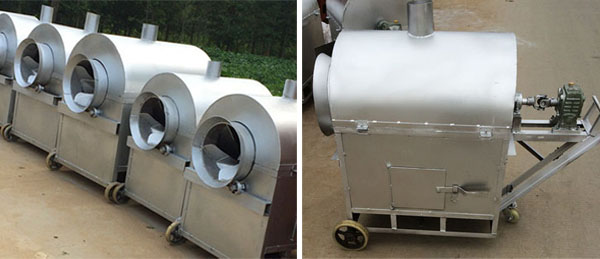 Features of peanut roasting machine:
1. Low energy consumption, high efficiency and easy operation;
2. Clean and convenient; the baking quality has reached the standard of food hygiene and international export standards;
3. Quick heating, stable performance, low running cost and long service life;
4. The roasted products have nice color, crispy taste and no stain.
The peanut roaster is equipped with automatic temperature control device. It takes hot air as drying medium. During the baking process, the roasted products are turned in the cage by propulsion device so as to be heated evenly, effectively, ensuring the baking quality with pure and crispy taste.